Manuals
Do you need help with the installation or operation of one of our products?
Here you will find our detailed operating instructions, diagrams and other technical information for all our products.
Is the manual you need not here? Or can't you find it? Then contact us and we will provide you with the right information!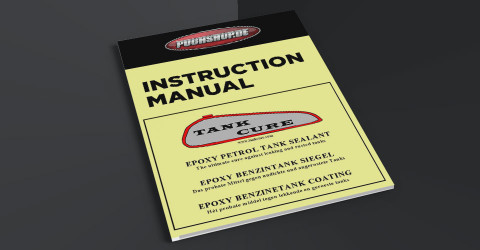 "Tank Cure" products enable you to recondition the inside of your fueltank in a professional way. This petrol resistant Tank Sealant is adopted on a large scale in The Netherlands, Germany, England and Belgium. Users have build up more then 15 years of very satisfying experience with this sealant. I...
Showing 1 to 7 of 7 (1 pages)