About Tomoshop

At Tomoshop.nl we do everything to keep your Tomos on the road. Tomos is in our blood and we like to share that with you. We do this with our product range, our service, our knowledge and our passion for Tomos. Discover here more about who we are...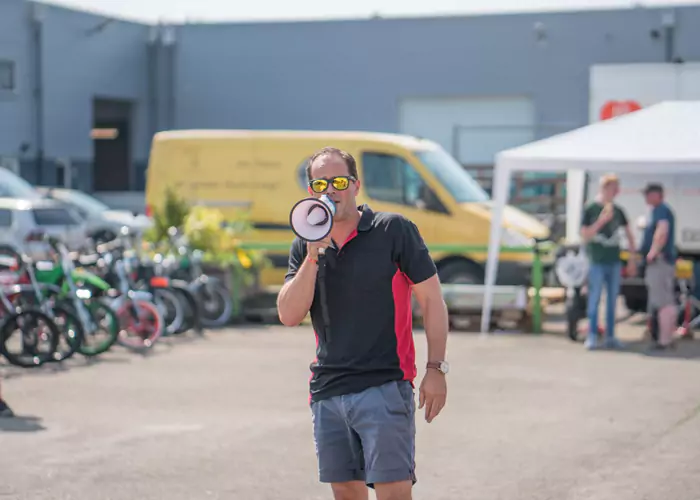 "Worldwide the largest webshop specialized Tomos!"
Tomoshop.nl was founded in 2011 and is the definitive webshop for Tomos and related moped parts. Here, we live and breathe Tomos. It is our goal to include as many parts in our assortment as we possibly can to keep your Tomos on the road. Whether it is restoration, tuning, dirtbikes, racing or cruising, we strive to keep you going.
We are a young and ambitious company that started in 2011. Our goal is to provide Tomos enthusiasts with the means to keep their Tomos mopeds going strong. This means that Tomoshop.nl will always be on the hunt to add as many products as possible to its assortment. We share our customers passion.
Chris Snijder - Founder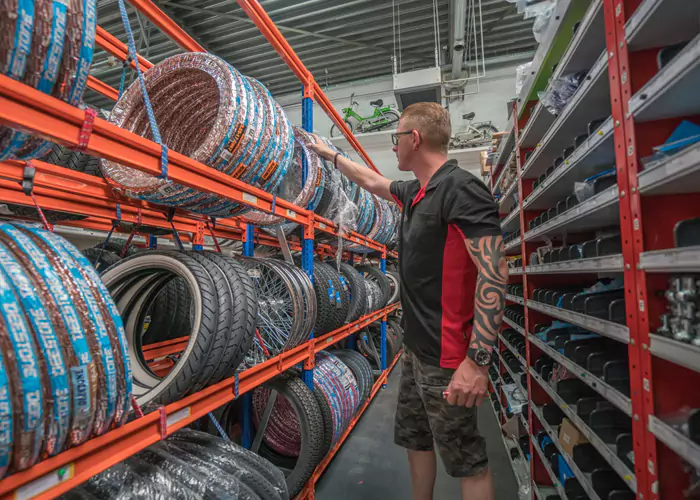 70.000+ parts in stock
As the largest Tomos shop worldwide, it is our duty to offer the widest possible range of products to our customer. We have the most common aftermarket parts from brands such as Airsal, DMP and Athena to custom parts (PSR) which are specially developed by us to give your Puch just that little bit extra.
Because of our own stock we are able to provide to process the orders very quick and if possible to ship your package the same working day. The delivery time depends on the parcel services such as DPD, PostNL and DHL Express.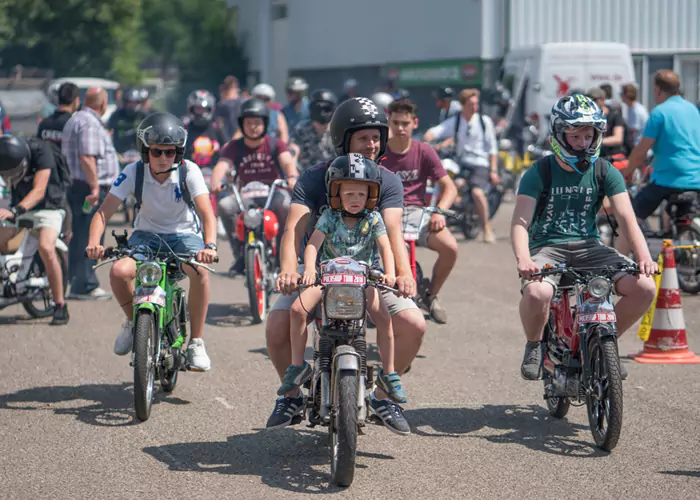 Events
As Tomos fanatics we think it's great to share our knowledge and hobby with our customers and we think it's important to show our faces. That is why you can find us several times a year at a oldtimer fair somewhere in the country with a few of our team members and a range of our assortment.
Our real pride is the Mega outlet which takes place in May, we organize this event every year in front of our door in Wageningen. Tomos and moped lovers from home and abroad are coming this day to profit from nice discounts on many new and old stock parts, a meeting with show & shine contest and of course a tour through the Wageningen area with over 100+ mopeds!
Our event calendar
Tomoshop.nl team