Over the years, Tomos has used different front forks, mostly from the manufacturer EBR. With these front forks, we talk about old and new model front forks.
The old model front forks are sprung by a long spring and contain no oil. The new model front forks are hydraulically sprung and therefore contain hydraulic oil.

The headsets of these front forks are the same, so you can interchange the front forks. Some Tomos models equipped with a caliper and brake disc also contain EBR hydraulic front forks. These include, for example, the Tomos Revival and Streetmate.

Left: old model EBR, right: new model EBR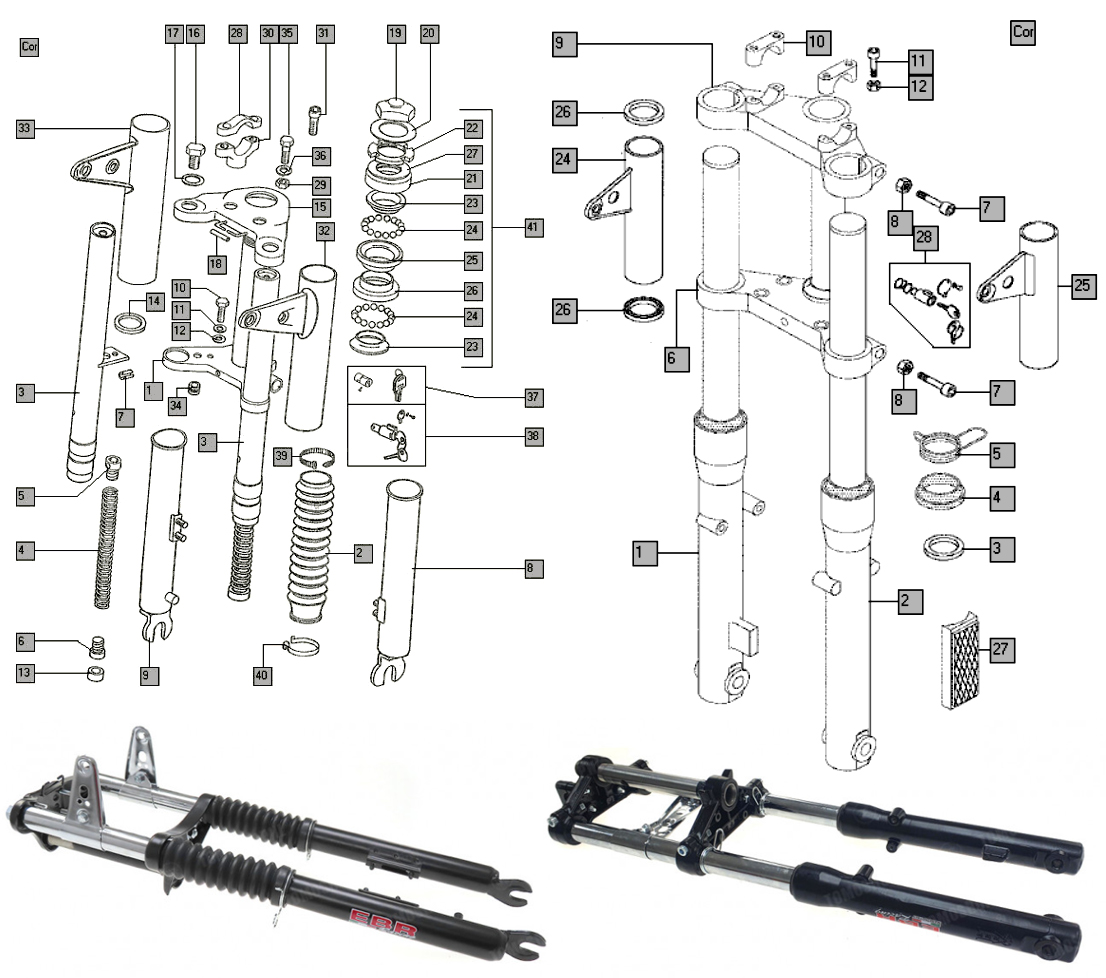 How much oil should be put in a hydraulic EBR new model front fork?
Each inner leg contains 100cm3 of oil and is enclosed by a retaining ring. Oil can be drained easily through the bolt at the bottom of each leg.