EBR hydraulic front fork Tomos
Hydraulic EBR front forks were used on various Tomos models such as the Tomos Classic, Flexer, Roadie, Quadro but also the Tomos Revival and Streetmate, both for use with a brake anchor plate and brake disc.
These front forks are hydraulically sprung and thus contain hydraulic front fork oil. Each inner leg contains 100cm3 of oil and is sealed by a retaining ring. Oil can easily be drained through the bolt at the bottom of each leg.
Schematic drawing
Below is a schematic drawing of what an inner leg looks like.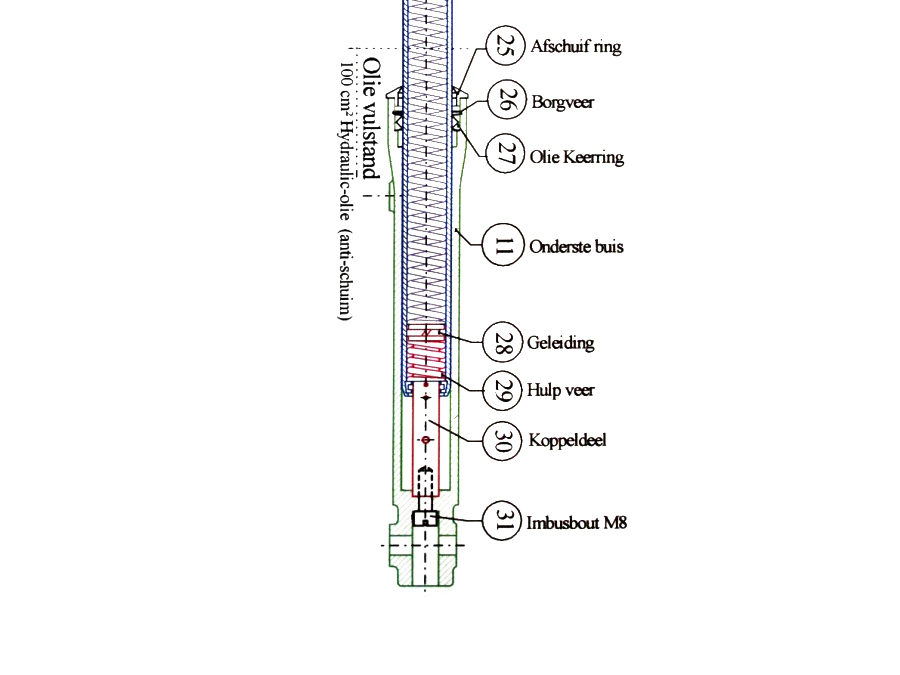 For these EBR front forks, we use hydraulic oil from Eurol